PCOS PCOD Cure
PCOS PCOD Cure
I am No. 1 in the list of most viewed writers on Quora for more than 1 year. I have been helping women from all over world. One should expect the results in less than 30 days in most of the cases.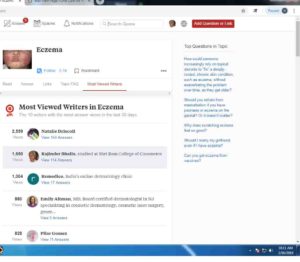 You can also ask for reference in your city of women who has been completely cured. You can speak to them and if they are willing you can meet them as well.
No fee to be paid in the beginning. Pay after 7 days if you are satisfied with the results. Consultation Fee is Rs. 1000/- for unlimited number of calls.
You can whatsapp or call at +91-9971730965. In case your call is not taken, rest assured you will get a call back.
Disclaimer: I am not a doctor. I practice one cure for all diseases. While women tried One Cure for All Diseases they reported cure of PCOD / PCOS as well. Women with irregular periods, painful periods, acidity, constipation, pimples etc report shocking results in 3 days itself.
Even after paying your fee, if you feel dissatisfied with the results later, you can always claim refund of the amount. No questions shall be asked when you claim refund.
You can watch my youtube channel for videos of people reporting shocking results.  https://www.youtube.com/channel/UCbDI6xuprsheSisKhHyD6qQ?view_as=subscriber
I do not post conversation and recording of women. This is the reason for absence of videos on PCOS / PCOS.